Ship Car to Zambia
Options for Shipping a Car to Zambia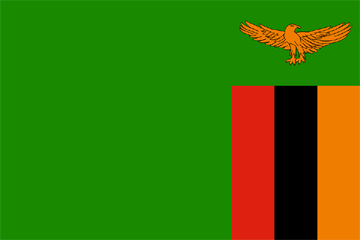 A1 Overseas International ships to Zambia! Call 1-800-450-5319 or fill out our form for a FREE quote!
If you have ever dreamed about what it would be like to travel in the country of Zambia, you will have a much better experience if you have your own vehicle. A car can be transported to Zambia either by boat or plane, but it is more practical to have your vehicle transported on a ship. A1 Overseas International can get your car delivered to Zambia as long as it meets the requirements.
When it comes to transportation, there are a couple options to choose from. If you want to save as much money as possible, make sure to purchase the roll on roll off method. A1 Overseas International has this option available if you are looking to have your car delivered to Zambia. If you plan on staying in this country for a long period of time you might want to consider an alternative shipping method.
Another way to transport a vehicle to Zambia would be in a container. This is slightly more costly than the roll on roll off method, but it will give your vehicle shelter from the harsh weather conditions that the open ocean is likely to provide. This shipping option is also less strict when it comes to preparation for international travel.
How to Prepare a Vehicle for Transportation
By completing these tasks you will be able to rest assured knowing that your vehicle has been prepared properly for overseas transportation. There will be another inspection before your vehicle is loaded onto the ship so you will want to be sure that these things are taken care of so no valuable time is wasted. After your vehicle has been through its final inspection, if all goes well, A1 Overseas International will be cleared to send your vehicle to Zambia
Inspect the vehicle and document all damages.
Check for leaks.
Disable to car alarm if your vehicle is equip with one.
Check the tire pressure.
Ensure that the gas reading is no higher than ¼ tank

Popular Shipping Destinations
| | |
| --- | --- |
| Lusaka | Ndola |
| Kitwe | Kabwe |
| Chingola | Mufulira |
| Livingstone | Luanshya |
| Kasama | And more… |
Contact 1-800-450-5319 or fill out the form for more information and a FREE quote!
FREE International Auto Transport Quote
WE RESPECT YOUR PRIVACY