International Car Transport to United Arabs Emirates
Transporting a Vehicle Internationally to United Arabs Emirates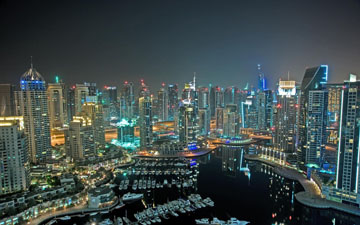 By contacting 1-800-450-5319 or filling out the form, you can learn about auto transport to the United Arabs Emirates and get a FREE quote from A1 Overseas International!
Having an automobile transported to the United Arabs Emirates for personal use or commercial use will require the assistance of an international auto shipping company such as A1 Overseas International. When you have skilled transport experts assisting you, the process of overseas auto shipping will operate smoother.
Whenever you ship to a foreign country, you must contact the Embassy of United Arabs Emirates first. They will fill you in on all that is required and restricted in regards to vehicle import and export. You must abide by the country's laws or the automobile will not be permitted into the country.
Documents Required
There will always be certain documents requested for an import into another country. Depending on the country, the documents may vary. However, the United Arabs Emirates usually keep their documentation requirements fairly simple.
Delivery Order
Original Bill of Lading
Vehicle's Original Title
Import Goods Declaration
Receipts for Shipping
Proof of Paid Tariffs
Vehicle's Original Invoice
License or Passport
Delivery Methods for Overseas Auto Shipping
There are a few forms of vehicle shipping that can be considered for overseas auto transport. However two of the methods are more reasonable than the other. The third and often unused method is air shipping. This process of International auto transport is extremely costly and very rarely affordable to most.
RO/RO shipping is the most popular method. It is cost effective and simple. The vehicle will need to be empty with the exception of floor mats, a car jack and a spare tire. It is then driven onto a flatbed ship and secured.
Container shipping is when the vehicle is put inside on a large shipping container. The vehicles using container transport as its means to reach the United Arabs Emirates can be filled with goods allowed by Customs. The container can also be filled with possessions. The cost and space of a container can be shared with another individual.

Popular Shipping Destinations
| | |
| --- | --- |
| Dubai | Abu Dhabi |
| Sharjah | Al Ain |
| Ras al-Khaimah | Ajman |
| Fujairah | Umm al-Quwain |
| Khor Fakkan | And more… |
Fill out the form or call 1-800-450-5319 for more information and a FREE price quote on boat, motorcycle, car shipping!