Ship Car to Taiwan
Send a Vehicle to Taiwan with Overseas Auto Shipping Services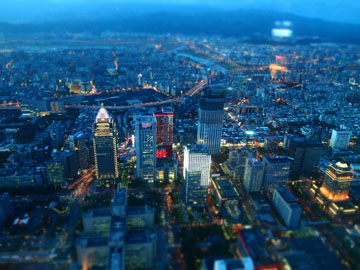 To learn about auto shipping to Taiwan with A1 Overseas International, contact 1-800-450-5319 or submit the form! Don't forget to ask for your FREE quote!
The only way to successfully have a vehicle transported to Taiwan from the United States is through professional auto transport services. Not only is it necessary to have the right qualifications for auto shipping overseas, but a boat and other essentials will be needed to see the process of transport through. However, that's not all a transport company can do for you. They will make the entire process easier by helping you get your documents organized for Customs while guiding you through Taiwan's requirements for vehicle import.
Taiwan's Vehicle Import Stipulations
Fortunately, Taiwan isn't too strict when it comes to their vehicle import laws. Contact the Embassy of Taiwan after you schedule your auto transport with A1 Overseas International. They will explain their policies and fill you in on all that is needed before the automobile can be sent to one of the country's seaports. With the help from A1 Overseas International, tackle all that is required by the dates specified through the Customs office.
Pay import duty, commodity tax, business tax, and trade promotion service fee
Current registration
Passport and license
Approval from Customs
Insurance
A work permit if applicable
Not only will you need to have documentation for all of the above, but you will have other matters to address and rules to abide by. You will also need to prep the vehicle for shipping according to A1 Overseas International's standards. The vehicle should be clean, inside and out. If you are using the RO/RO transport method, the vehicle must be completely empty with the exception of a car jack, spare tire and floor mats. The fluids and tire pressure should be examined and the fuel tank should be ¼ full or less. A1 may ask you to do some additional prep work. Other than that, simply snap some photographs of the vehicle and any visible damages for your own personal use when you get to inspect the vehicle again after its transport is complete.

Popular Shipping Destinations
| | |
| --- | --- |
| New Taipei | Kaohsiung |
| Taichung | Taipei |
| Taoyuan | Tainan |
| Hsinchu | Keelung |
| Chiayi | And more… |
For a FREE quote and more details, call 1-800-450-5319 or submit the form provided!