Ship Car to Syria
Shipping a Personal Vehicle to Syria with a Professional Global Auto Transport Company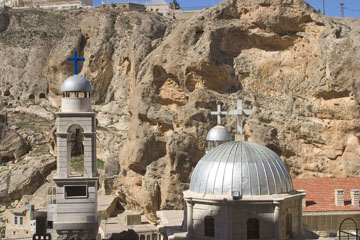 Call 1-800-450-5319 for info on auto transport through A1 Overseas International to Syria or fill out our form for a FREE quote!
Anyone interested in transporting a personal vehicle to Syria will be able to do just that when hiring A1 Overseas International for the job. Taking the time to do some research about auto shipping is a wise move because public transportation in Syria can be a nightmare. Buying a vehicle is an option if you plan on residing in Syria permanently, but auto sales are much higher there than in the U.S.
By hiring A1 Overseas International, you will get to take advantage of a company that has been a leader in the industry for over two decades. For a fair price, your vehicle will make it to Syria in the same condition that it left. As far as safety goes, you will receive much greater protection for your vehicle if you purchase container shipping.
If the condition of your vehicle is the least of your worries, the roll on roll off method of transportation will suit your needs perfectly. This method of transportation is popular because it is cheap and still very safe. In order for A1 Overseas International to import a vehicle to Syria using this method of transportation, all personal possessions need to be removed in order to avoid fees and trouble with customs officials.
Preparing a Vehicle for International Travel
Wash the car so you will be able to observe minor damages easier.
Ensure that the gas tank reads ¼ or lower.
If your vehicle is equipped with an alarm system, disable it before the ship date.
Top off fluids and check the tire pressure.
Repair any leaks so that you can be sure your vehicle isn't causing damage to the ship or another customer's cargo.

Popular Shipping Destinations
| | |
| --- | --- |
| Aleppo | Damascus |
| Daraa | Deir ez-Zor |
| Hama | Al-Hasakah |
| Homs | Idlib |
| Latakia | And more… |
Contact 1-800-450-5319 or fill out the form for more info and a FREE quote!