International Car Transport to Senagal
How to get a Personal Vehicle Delivered to Senegal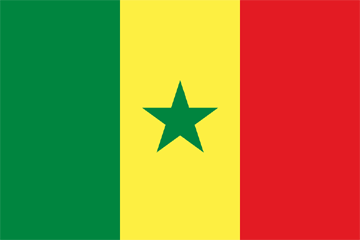 A1 Overseas International ships to Senegal! Call 1-800-450-5319 or fill out our form for a FREE quote!
Being that Senegal is bordered by the Atlantic Ocean, there are many destination ports to choose from. The Port of Dakar is the largest port in Senegal and if that is your destinations, A1 Overseas International has a few different methods to choose from to get your vehicle delivered there. A representative of A1 Overseas International will be able to provide you with the most up-to-date information about auto shipping a personal vehicle overseas.
Senegal has established a road system far more advanced than its surrounding countries including highways, national roads and regional roads. You will find yourself far more comfortable getting to know the highway system in your own vehicle, but there are important standards that must be met to make it a reality. Senegal only permits vehicles older than five years to be imported or exported into the country and you are required to purchase Senegalese insurance before your car can be released to you.
Documents Needed for Customs
Title
Proof of Insurance
Registration
Proof of Ownership
Receipt of Purchase
Keep all of these documents in a safe location so that you will be able to present them to customs on the date of arrival. Regulations vary depending on the method of transportation that you select, but the method does not take from the documents listed above. Regulations do change periodically, but A1 Overseas International makes sure to obtain current laws on importation no matter where they deliver to.
When it comes to preparing your vehicle for international auto transportation, there are regulations that need to be followed as well. Always make sure to take detailed photos of your vehicle after you have ensured it is ready to be shipped. Having proof on the condition of your vehicle will be necessary in the event of an accident.

Popular Shipping Destinations
| | |
| --- | --- |
| Dakar | Touba |
| Thiès | Rufisque |
| Kaolack | M'Bour |
| Ziguinchor | Saint-Louis |
| Diourbel | And more… |
Call 1-800-450-5319 or fill out the form for more information and a FREE price quote on boat, motorcycle and car shipping!