International Car Transport to Russia
Auto Transport Services to Russia are Available through A1 Overseas International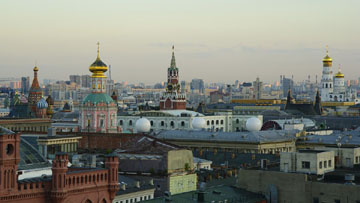 For a FREE quote and more information on vehicle shipping to Russia, contact A1 Overseas International by submitting the online form or calling 1-800-450-5319!
Shipping to a foreign country is never an easy thing to oversee. Preparing a vehicle for Customs and transport by ship can be time consuming due to a lot of necessary research. Luckily, with the services provided by A1 Overseas International, you can have a vehicle transported to Russia without as many obstacles in your way. Their history within the industry allows them to provide exceptional services to anyone in the U.S. trying to ship a vehicle to the country.
Information Regarding Auto Transport to Russia
There are specific conditions that must be attended to before a vehicle is allowed to be sent over. These conditions may change at any given time, so contacting Russia Customs is highly suggested. Call them immediately, as the preparation for overseas auto transport may take weeks to be fully addressed.
Provide all of the required documents to Customs before international auto transport begins. Make sure all tariffs and duties are paid. The vehicle itself must be readied as suggested by the auto shipping company. The fulfillment of the requirements is the responsibility of the person who owns the vehicle. While the auto transport company is aware of all import and export destinations in Russia, you will need to inform them of the one you prefer to retrieve the vehicle from.
Shipping Ports of Russia
Saint Petersburg
Moscow
Yekaterinburg
Novosibirsk
Nizhny Novgorod
Samara
Request that the vehicle be transported at a sea port closest to your location in Russia. However, not all sea ports allow certain types of shipping methods. A1 Overseas International will assist you with your selections.

Popular Shipping Destinations
| | |
| --- | --- |
| Saint Petersburg | Moscow |
| Yekaterinburg | Novosibirsk |
| Samara | Nizhny Novgorod |
| Kazan | Sochi |
| Volgograd | And more… |
Call 1-800-450-5319 or fill out the form right now for your FREE, no obligation quote and more information on international auto transport such as boat, motorcycle and car shipping!