International Car Transport to Oman
Take Advantage of Auto Transport Services to Oman with Experienced Professionals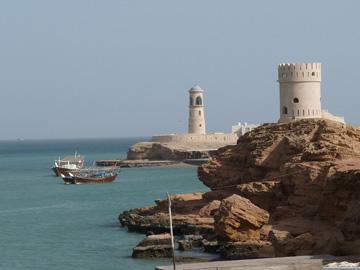 For information on vehicle shipping to Oman and a FREE quote from A1 Overseas International, fill out the form or call 1-800-450-5319!
An auto transport to Oman is complicated to manage, especially when you have so many other things you must do before you relocate. By hiring A1 Overseas International, you can rest at ease knowing your vehicle is in good hands and that you will professionals supporting you through the whole process.
In order to ensure that the automobile is even allowed over the country's borders, it must meet the expectations and rules set by the country of Oman itself. This means that the vehicle must comply with their restrictions and that all proof asked for is presented to Customs. In order to understand what is needed, contact the Embassy of Oman for their newest auto import and export policy. Import policies are subject to change whenever they feel necessary so it is always in your best interest to call at least two months before the scheduled transport.
Things to Do before the Vehicle Sets Out for Oman
There will be so much to do before the international auto transport can be made. It is wise to keep a checklist. This checklist should be created after the embassy is called so that everything is completed in time. Without Customs approval, the vehicle cannot be imported.
Gather all of the documents needed for Customs approval
Have the vehicle inspected as requested
Have any needed maintenance done to the vehicle
Make sure the automobile is prepared as the auto shipping company recommends
Assure that you have rides to the port it is to be released at in Oman on the date scheduled

See the Top 10 Cities, We have Services
| | |
| --- | --- |
| Muscat | Seeb |
| Salalah | Bawshar |
| Sohar | As Suwayq |
| Ibri | Saham |
| Barkā | And more… |
Contact A1 Overseas International at 1-800-450-5319 or fill out the form for more info and a FREE price quote on boat, motorcycle, car shipping!