Ship Car to Netherlands
How a Professional Shipping Company Can Import an Automobile into the Netherlands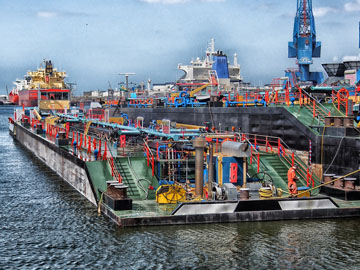 Call A1 Overseas International at 1-800-450-5319 to learn about auto transport to the Netherlands or fill out our form for a FREE quote!
If moving to the Netherlands is a likely event to occur in your near future, Contact A1 Overseas International to find out what method of shipping best suits your vehicle. More than 16 million people live in the Netherlands so you can believe they have a well-established road system in place. In order to take full advantage of your time spent in the Netherlands you will need your own vehicle and A1 Overseas International is available for help.
The cost of transportation is different for every customer, but A1 Overseas international will help determine the most cost effective shipping method for you. In the long run, having your own vehicle will save you a lot of time and money, but it will also prevent you from encountering currency issues and language barriers. Travelers that plan on having an extended stay in the Netherlands should highly consider the benefits of having your own vehicle while visiting another country.
Important Information about Overseas Shipping
You will need to remove any personal items from the vehicle if you purchase RO/RO shipping.
Container shipping makes it possible to transport inoperable vehicles and additional possessions as well.
The cost of transportation varies depending on weight of the vehicle, make, model and which method is purchased.
You will need documents including your driver's license, passport, title, registration, proof of insurance, and bill of lading
Take the value into consideration when choosing a shipping option. For classic cars or highly valuable cars, A1 Overseas International recommends that they are transported inside of a container.
Document the condition of your car and other belongings before and after shipping.

Popular Shipping Destinations
| | |
| --- | --- |
| Amsterdam | Rotterdam |
| The Hague | Utrecht |
| Eindhoven | Tilburg |
| Groningen | Almere |
| Breda | And more… |
Contact 1-800-450-5319 or fill out the form for more info and a FREE quote!