Ship Car to Latvia
Get Your Vehicle Safely Shipped to Latvia from the United States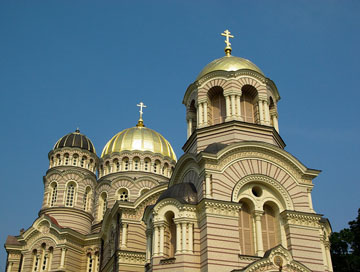 Call 1-800-450-5319 or fill out the form for more info on auto transport to Latvia through A1 Overseas International and a FREE quote!
To begin transporting your auto to Latvia you have to know the country's import policies, and a great deal about the required to dispatch an automobile globally. Shipping a vehicle with professional services is an appreciated advantage for the individuals who plan on being in Latvia for expanded timeframes.
Before you send out your vehicle to Latvia you should know where the nearest ports are. The vehicle organization operators can help you with that data on the off chance that you don't know. Latvia has 12 ports accessible so you should know which one is nearest to your area in the nation. For more data on Latvia you can contact the Embassy of the Republic of Latvia in Washington, DC.
Setting up the Vehicle According to the Transport Company
Setting up a vehicle for auto transport is possible within a very reasonable time period. It isn't too strenuous and it is exceptionally useful in the delivery process. The planning required verifies that the vehicle's voyage is protected and opportune.
Wash the vehicle and ensure there is no garbage or soil.
Clean it out, even steam clean. The main things that ought to be left in the vehicle amid the transportation procedure are the floor mats, auto jack and spare tire.
Take photos of the vehicle for your last need to inspect it personally. Snap photographs of any previous harm.
Check all liquids in the vehicle and fill the tires with air.
Don't leave the fuel tank over ¼ full.
Remove any things that weren't in the vehicle after it was made, including DVD players, speakers, GPS, and other comparative things.

See the Top 10 Cities, We have Services
| | |
| --- | --- |
| Daugavpils | Jēkabpils |
| Jelgava | Jūrmala |
| Liepāja | Rēzekne |
| Rīga | Valmiera |
| Ventspils | And more… |
Contact us at 1-800-450-5319 for more info and a FREE quote!