International Car Transport to Laos
Ship an Auto to Laos with the Right Overseas Shipping Company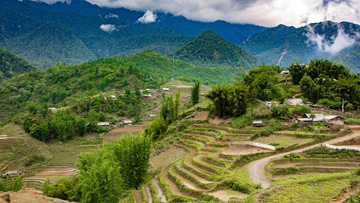 Call 1-800-450-5319 or fill out our form to learn more about auto transport to Laos or receive a FREE quote from A1 Overseas International!
Getting a vehicle shipped to the landlocked country of Laos isn't something that can be handled on one's own. The process must be carried through with the help of professional international auto transport specialists. They should have experience in international transport and all of the right equipment to ship the vehicle overseas.

As with any other country, Laos has its own policies in place for vehicle import and export. A vehicle will not be permitted into the country unless it complies with everything the Embassy of the Lao People's Democratic Republic in the United States of America has updated you on when you called. They will require the specific documentation as proof of compliance.
Laos Auto Import Policies
What to Bring:
Copy of passport
Packing list
Visa or work permit
Statistics code
Bill of Lading
Proof of employment
Letter from the Libyan Consulate
Document from the Diplomatic Franchise from the Ministry of Foreign Affairs
In order to have all of the right documentation, certain matters will need to be addressed. For instance, all duties will need to be paid to obtain he proof needed for Customs. The transport will need to be scheduled in order to acquire the documents for the auto shipping process. It is actually said that getting everything prepared for Customs clearance can actually take up to 14 days in some cases. Make sure you give yourself and A1 Overseas International plenty of time to gather all of the required paperwork. Luckily, with help this is very possible and your auto can be shipped to Laos without any issues.

See the Top 10 Cities, We have Services
| | |
| --- | --- |
| Vientiane | Pakse |
| Savannakhet | Luang Prabang |
| Xam Neua | Phonsavan |
| Thakhek | Muang Xay |
| Xaysomboun | And more… |
Contact 1-800-450-5319 or fill out the form for more info and a FREE quote!