International Car Transport to Germany
Important Information about Shipping a Car to Germany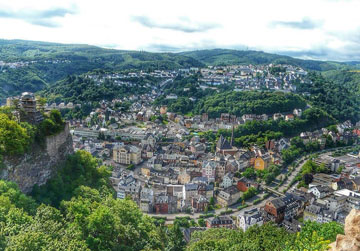 TA1 Overseas International ships to Germany! Call 1-800-450-5319 or fill out our form for a FREE quote!
There have been many instances where travelers spend more time figuring out reliable transportation and not enough time exploring while adventuring through Germany. A1 Overseas International, an International auto transport organization, makes it possible not only to have your own personal ride imported to Germany, but they can do it for a fair price. When it comes down to the truth about transporting a vehicle, you will save much more time and money by including this into your budget.
Regulations for Transporting a Car to Germany

Every country has different requirements that need to be fulfilled in order to successfully get your car where it needs to go and when you need it. As far as paperwork goes, you will need some pretty standard documents. Without each of these items, you will have a very difficult time getting customs to relinquish your car.
Original title
Passport
Export permit (issued in U.S.)
Proof of insurance
Bill of lading
Navigating Throughout Germany
Once A1 Overseas International does the hard part, getting your vehicle over the ocean, venturing the German landscape is entirely on you. One thing to keep in the back of your mind is that Germany has a much different road system then you are used in the U.S. Depending on the size of the vehicle, navigating might bring about some difficulties. You are better off auto shipping smaller vehicle as opposed to a larger wider vehicle.

With that being understood, you will find that once you start getting the hang of how driving in this country works, you will have plenty of destinations to look forward to. Consider having A1 Overseas International transport your vehicle to the destination port closest to your first place of interest. Popular destination ports include Berlin, Hamburg and Cologne.  

Popular Shipping Destinations
| | |
| --- | --- |
| Berlin | Hamburg |
| Munich | Cologne |
| Frankfurt | Essen |
| Dortmund | Stuttgart |
| Düsseldorf | And more… |
Call 1-800-450-5319 now for a FREE price quote on boat, motorcycle and car shipping or fill out our form!