International Car Transport to El Salvador
Shipping a Vehicle Internationally from the US to El Salvador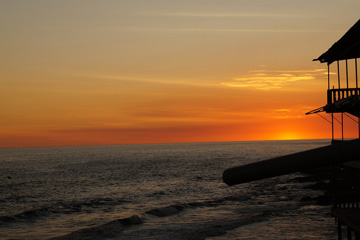 Learn about auto transport to El Salvador through A1 Overseas International by calling 1-800-450-5319 or filling out the form!
If International auto transport services are ever something you need, hire a shipping company that has handled that type of shipping. For instance, shipping an auto to El Salvador should be handled by those experienced and prepared for overseas transports. A ship, proper tools, and skilled technicians will need to be there to supervise the auto shipping process and assure its success.

Contact the Embassy of El Salvador to learn of the current auto import and export policies. These policies change frequently so calling is always suggested. They will guide you and explain what you must do to get the vehicle legally into the country's borders.
Regulations and Documents Needed to Provide Proof to Customs
Proving that the vehicle complies with import regulations includes providing certain documents. El Salvador actually has a long list of paperwork they request from those planning to import any automobile.
Visa or passport
Residency permit
Work permit
Title and registration
OBL
Certificate of Compliance
Diplomatic Franchise
Certificate of Emissions
Proof of Employment
Original Bill of Lading

Vehicles can be imported duty free, but taxes will need to be paid. All vehicles must be younger than 8 years old.

Choosing an International Shipping Method

Recommended shipping methods for overseas auto transport include RO/RO and enclosed services. RO/RO shipping means the vehicle must be driven onto the flatbed of the ship and empty of everything but floor mats, a car jack, and a spare tire. This is the most cost effective way to ship an auto to El Salvador.

Enclosed shipping protects the vehicle a little further by enclosing it in a large shipping container. This also makes it possible for the owner to fill the vehicle and open container space with personal belongings. The belongings must be permitted into the country by Customs.

See the Top 10 Cities, We have Services

| | |
| --- | --- |
| San Salvador | Santa Ana |
| Soyapango | San Miguel |
| Apopa | Santa Tecla |
| Ilopango | San Martin |
| Sonsonate | And more… |

Fill out the form or call 1-800-450-5319 for more information and a FREE price quote on boat, motorcycle and car shipping!