International Car Transport to Australia
The Process of Shipping a Vehicle to Australia Goes Smoother with A1 Overseas International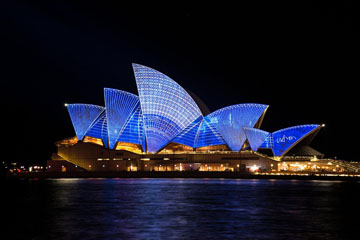 Call A1 Overseas International at 1-800-450-5319 or fill out the form to get a FREE quote and more info about our auto transports to Australia.
Securely shipping a vehicle to Australia is made possible with the highly trained transport specialists at A1 Overseas International. As an experienced and reliable auto shipping company serving those in need of international auto transport services for the sole purpose of relocating motorized vehicles, we have gained and maintained a positive reputation.
We offer our customers a range of vehicle shipping services. We also take pride in our friendly and helpful customer service, maritime insurance, timely deliveries, and guiding our clients through the import laws of other countries, such as Australia where the act of satisfying the requirements for auto import can be exhausting.
Obeying Australia's Auto Import Laws and Completing the Prerequisites within Specified Timeframe
All of our world's countries create their own import laws regarding the vehicles and goods they allow inside their borders. They set stipulations and ask that those exporting goods to their land from abroad, fulfill everything demanded within a reasonable time period. In the case of A1 customers shipping a vehicle to Australia, the lack of compliance will keep the vehicle from entering the country's ports.
Vehicle or vehicles entering the health conscious country must meet the safety and environmental standards. The vehicle's acceptance is confirmed through the Australian Government which then issues Vehicle Import Approval.
You must fill out the appropriate application form for the Vehicle Import Approval. Filling out the improper form will only encourage them to deny the automobile's access into the country.
Pay the costs associated with the type of vehicle approval granted for the import in full. Proof of all paid tariffs and fees will be necessary.
Meet the designated timeframes in which each mandatory condition must be completed.
Be prepared to provide all of the documentation requested by the government of Australia.
You may have to get the automobile modified to accurately meet the country's import policies. Promptly schedule the vehicle's appointment to get the modifications finished prior to the examination for import approval.
Apply for the vehicle's registry within the Australian territory you reside in.

Popular Shipping Destinations
| | |
| --- | --- |
| Sydney | Melbourne |
| Brisbane | Perth |
| Gold Coast-Tweed Heads | Adelaide |
| Newcastle-Maitland | Sunshine Coast |
| Wollongong | And more… |
Contact 1-800-450-5319 or fill out our form for a FREE price quote on international boat, motorcycle and car shipping!