International Car Transport to Vietnam
Refer to Reputable Transport Services for Auto Shipping from the U.S. to Vietnam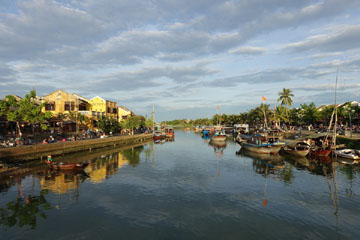 Simply submit the online form or call 1-800-450-5319 to learn more about auto transport to Vietnam through A1 Overseas International! Get your FREE quote today!
Transporting a vehicle overseas from the U.S. presents many obstacles and will require that a number of things be addressed before Vietnam Customs allows the import and export of the auto. By hiring a reputable and qualified auto shipping company such as A1 Overseas International, you can assure a safe and successful shipping process. Of course, you will also be responsible for the vehicle's preparation as well as providing the proper forms to Customs.
3 Forms of International Auto Shipping Explained
There will be several different vehicle shipping methods available to U.S. based automobile owners set to ship their vehicle over to Vietnam in the near future. These methods are all proven to be reliable, but may not appeal to everyone.
To protect your vehicle from poor weather and other possible harms while it is on its way to Vietnam, container shipping may be favorable. This provides shelter for the vehicle while it is aboard the ship and also allows for other belongings to be shipped over with it. This option is great for those who have decided on permanent residency in Vietnam.
RO/RO shipping is perhaps the most popular option. It is less costly yet still serves its purpose and provides a high success rate in international automobile transports. The vehicle cannot have anything inside of it during the transport and it must be able to drive onto and off of the ship.
The most expensive form of international auto transport/international car transport is very rarely an option. It is so costly that many people cannot afford it and it is never usually considered. This shipping method is by air rather than sea.

Popular Shipping Destinations
| | |
| --- | --- |
| Hồ Chí Minh City | Hà Nội |
| Hải Phòng | Cần Thơ |
| Đà Nẵng | Biên Hòa |
| Vinh | Nha Trang |
| Buôn Ma Thuột | And more… |
Contact us today for more details and a FREE price quote on boat, motorcycle and car shipping by calling 1-800-450-5319 or by submitting the form!