International Car Transport to Turkey
Facts about Transporting a Car to Turkey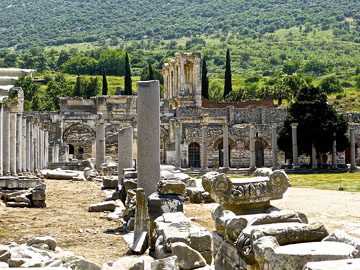 A1 Overseas International ships autos in compliance with Customs to Turkey! Call 1-800-450-5319 or fill out our form for a FREE quote!
A good thing to have before you transport a vehicle to Turkey is a lot of questions because the more you know, the less of a hassle this process will be. When it comes to getting answers, believe that A1 Overseas International, an international auto transport organization, can give you the most accurate information in regards to how auto shipping to Turkey is not out of the realm of reality for anyone.
If you have ever had to transport a car before, you will know that the movers you hired had some requirements that needed to be met. Transporting a vehicle overseas is a much different process than transporting a car within the confines of the United States. There are certain documents that customs must see and sign off on before they can hand your vehicle over to you.
Destination Ports in Turkey
Adana
Ankara
Antayla
Bagcilar
Bursa
There are more than just those five options to choose from, but customs regulations do not vary from port to port. If you will be visiting Turkey as a temporary visitor, you should know that your car will have to be shipped home after duration of 180 days. A1 Overseas International has educated members on staff who will be able to answer all of your questions and even offer a quote over the phone.

Take a considerable amount of time to budget and plan for your trip to Turkey if you want to significantly reduce stress. There are three ways to import or export a car to Turkey, but the least expensive of them all is RO/RO or roll on/ roll off. If you want a little more protection for your vehicle while it makes its way across the ocean A1 Overseas International strongly recommends that you purchase container shipping.

Popular Shipping Destinations
| | |
| --- | --- |
| Adana | Ankara |
| Antayla | Bagcilar |
| Bursa | Istanbul |
| Cappadocia | Side |
| Marmaris | And more… |
Submit the form or call 1-800-450-5319 for more info on auto transport and to get your FREE price quote on boat, motorcycle and car shipping!