International Car Transport to Thailand
How to Transport a Personal Vehicle to Thailand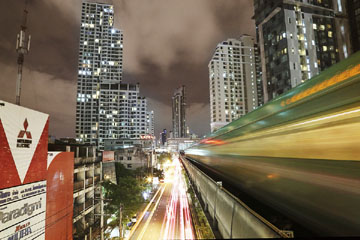 A1 Overseas International ships all accepted vehicles to Thailand! Call 1-800-450-5319 or fill out our form for a FREE quote!
If you have ever had to go without a car for a few days while your car was in the shop, you will know that functioning day to day is far from easy. The same goes for being without a vehicle in another country such as Thailand. A1 Overseas International has resources at their disposal in which they can use to accomplish a successful international auto transport.
One important rule about transporting a vehicle Thailand is that you must stay organized. All of the paperwork that you receive should be kept safe in a folder specifically for documents such as the bill of lading, commercial invoice, release order, passport, and at least three copies of the import goods declaration. A1 Overseas International will keep you up-to-date on the most current changes when it comes to dealing with customs.
Misconceptions about Transporting a Car Overseas
It isn't safe- A1 Overseas International has a few ways in which they can get a vehicle delivered to Thailand and in more cases than not, has been proven to be safe.
It costs to much- There are many factors that come in to play when determining a cost for international transportation. Someone with a large or wider vehicle will end up paying more in the end than someone who is transporting a smaller. Traveling longer distances and the method of transportation are also two things that will affect the cost of auto shipping.
Customs regulations are the same everywhere- Do not assume that just because you have exported a vehicle overseas in the past that the process will be the same as before. Documentation is the main thing you will want to keep straight until your stay in Thailand is over.

Popular Shipping Destinations
| | |
| --- | --- |
| Bangkok | Chiang Mai |
| Nonthaburi | Nakhon Ratchasima |
| Chiang Mai | Hat Yai |
| Udon Thani | Pak Kret |
| Khon Kaen | And more… |
For more information or your FREE price quote on boat, motorcycle and car shipping, fill out the form or call 1-800-450-5319!