International Car Transport to Tajikistan
Auto Transport to Tajikistan from the United States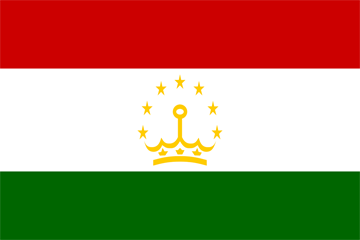 Call 1-800-450-5319 or fill out the form to learn more about A1 Overseas International and how they can help ship your vehicle to Tajikistan! Get your FREE quote too!
Having your vehicle shipped into Tajikistan should be carried out with the help of a reliable and experienced international auto shipping company, such as A1 Overseas International. They will manage your entire international vehicle shipping process to Tajikistan and make certain that the country's auto import and export policy is met within the time frame clarified. Their experience and assortment of the proper shipping equipment make it possible for them to conduct the process appropriately.

Bringing an automobile into Tajikistan requires adherence to their import rules. This means that you will need to present very specific documentation to Customs before the vehicle can be imported. The vehicle must also meet the standards specified in their import policy. By calling the Embassy of Tajikistan a couple months prior to the scheduled transport, you can be informed of the current policy in regards to vehicle import. This should give you and A1 Overseas International plenty of time to fulfill the requirements.
Adhering to Tajikistan Import Laws
International auto transport from the United States to Tajikistan is only permitted for vehicles ranging 6 months to 10 years of age. If your vehicle satisfies the set principles, begin gathering the data needed to provide to Customs so that the auto transport can be lawfully conducted. A1 Overseas International will help you collect and organize all of the necessary documentation.
Original vehicle invoice
Title and vehicle manual
Power of Attorney authorizing the relocation
Proof of passed vehicle inspection
Passport or long term visa
Other proof may be asked for, but the above are to be expected. Present this information to Customs along with anything else that might be asked for.

See the Top 10 Cities, We have Services
| | |
| --- | --- |
| Dushanbe | Khujand |
| Kulob | Qurghonteppa |
| Istaravshan | Vahdat |
| Konibodom | Tursunzoda |
| Isfara | And more… |
Call 1-800-450-5319 or fill out the form for more info and a FREE price quote on boat, motorcycle and car shipping!