International Car Transport to Palestine
Ship Your Vehicle to Palestine with Professional Transport Services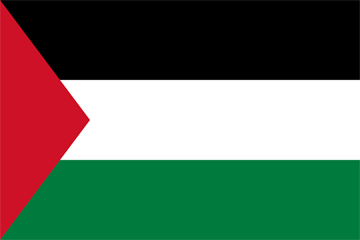 By dialing 1-800-450-5319 or filling out the form, you can learn more about auto transport to Palestine through A1 Overseas International and receive a FREE quote!
Get your vehicle to Palestine by using professional auto transport services that specialize in overseas auto shipping. With the hassle of gathering documents as proof for Customs and the headache of preparing for an international auto transport, it is always wise to have experienced transport specialists helping you throughout the process. They will make everything a little bit easier on you.
Before you book your transport to Palestine, call the Embassy of Palestine for their most up to date auto import and export policy. Import policies change frequently so it is always in the shipper's best interest that the embassy is contacted. Otherwise, you may be following out of date regulations and the vehicle may not be permitted into the country. It is absolutely critical that you follow the regulations set by the country you are shipping your vehicle to.
Gather All Proof Requested by the Embassy
Collecting proof to provide to Customs is the first thing that should be done. This should be done immediately after the embassy is called and the transport date is booked. Below, are some of the documents needed.
Bill of Lading
Drivers License
Passport
Vehicle Title and Registration
Insurance Certificate
Power of Attorney
Social Security Card
Import License
Proof of Approval from the Ministry of Transportation
Proof of Paid Tariffs
Proof of Approval from the General Petroleum Corporation
When all proof is gathered, present it to Customs before the transport. The transport cannot be made and the vehicle cannot be allowed into the country without the documents listed above.

See the Top 10 Cities, We have Services
| | |
| --- | --- |
| Gaza City | Hebron |
| Khan Yunis | Jabalia |
| Rafah | Nablus |
| Beit Lahia | Deir al-Balah |
| Yatta | And more… |
Call 1-800-450-5319 or fill out the form for information and a FREE price quote on boat, motorcycle and car shipping!