Ship Car to Nepal
Find Smart International Auto Shipping to Nepal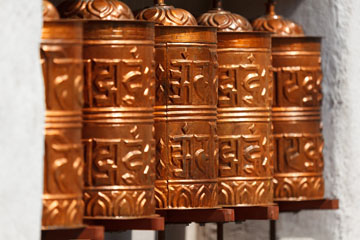 A1 Overseas International ships safely to Nepal! Call 1-800-450-5319 or fill out our form for a FREE quote!
Auto transport services are available to anyone looking to ship a vehicle. You'll find a range of features and services to choose from no matter what transport company you go through. These services extend to all corners of the world. Auto transport is the only way to get a vehicle safely over the ocean, from one country to the next.
Before hiring a company to ship your vehicle overseas, you must do a little research. There are a lot of scam artists and misleading transport companies waiting to take your money and offer poor, ill prepared services. Find smart international auto shipping to get your automobile to Nepal.
A legitimate auto transport company suitable for your specific needs should have experience and the proven ability to safely ship vehicles overseas. For instance, A1 Overseas International maintains a great reputation for topnotch services. They have the proper equipment and trained professionals necessary to assure a secure transport to Nepal. Even their customer service is friendly and helpful.
How A1 Overseas International Can Help
They can provide domestic shipping services to any port worldwide
They provide marine insurance to add further protection
They offer convenient services and features such as door to door delivery
You can get a free quote and all the information you need by speaking with a customer service rep
They will assist with the entire process of international shipping- this includes the preparation of paperwork for Nepal Customs
You can choose from custom solutions to suit your needs more efficiently
They provide on-time services
It would be nearly impossible to have a vehicle shipped over to Nepal without the assistance of professionals. Auto transport services are cost effective and an efficient way to get a motorized vehicle of any kind from the U.S. to a foreign country.

Popular Shipping Destinations
| | |
| --- | --- |
| Kathmandu | Pokhara |
| Lalitpur | Biratnagar |
| Bharatpur | Birganj |
| Butwal | Dharan |
| Dhangadhi | And more… |
Submit our form or call our reps at 1-800-450-5319 for a FREE quote and more details!