Ship Car to Mozambique
Auto Transport Services Provide the Quickest and Easiest Way to Ship to Mozambique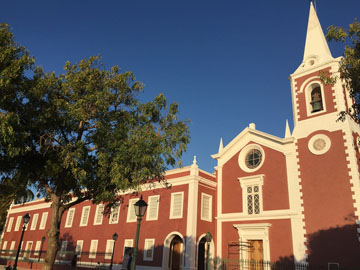 Benefit from auto shipping services to Mozambique through A1 Overseas International! Get a FREE quote by calling 1-800-450-5319 or filling out the form!
To get a vehicle from the United States to Mozambique, a country located in Southeast Asia, simply contact A1 Overseas International. Moderately bordered by the Indian Ocean, Mozambique has five seaports within its circumference. These seaports make it a little easier to have vehicles imported to the country. Obviously, there is much more to the process than the act shipping. You will need to contact the Embassy of the Republic of Mozambique.
After scheduling the automobile's shipping process and finding out what requirements must be fulfilled for the vehicle's import into Mozambique, it is time to begin preparing. The professionals at A1 Overseas International will be with you every step of the way. They will even help you gather the pertinent information to appease the import laws of the country.
Documentation Needed for Auto Transport to Mozambique
Invoice given at the time the vehicle was purchased
Three copies of the Pro Forma invoice with one copy certified by the Chamber of Commerce
Affirmation from Customs to confirm the delivery, their approval inspections, and delivery receipts
Bill of Lading
Import license
Vehicle's title and registration
Passport and license
Mozambique requires that anyone sending goods over the sum of $500 to the country must provide the same forms of verifiable paperwork and forms of credentials. Fortunately, A1 has trained personnel who can help you through this process of international shipping preparation. They will gladly guide you through to ensure that all of the country's import commands are met in time. The vehicle cannot be imported without all of the proper approvals, meaning that all laws for auto shipping into the country MUST be addressed. Luckily, their import laws aren't nearly as hard to execute and obey as other import laws.

Popular Shipping Destinations
| | |
| --- | --- |
| Maputo | Matola |
| Beira | Nampula |
| Chimoio | Nacala |
| Quelimane | Tete |
| Lichinga | And more… |
To learn more or get your quote right now for FREE, call us at 1-800-450-5319 or submit our form!