International Car Transport to Jordan
Sending an Auto to Jordan with Help from A1 Overseas International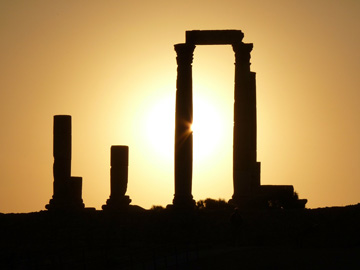 Contact A1 Overseas International at 1-800-450-5319 to learn about their auto transport services for Jordan and get a FREE quote!
There will always be a need for auto transport services. Local and international auto transports are conducted every day. When you are trying to have a vehicle transported to Jordan, it is important that you hire those who specialize in international auto shipping. Shipping an automobile to another country can be extremely detail oriented. It is always better cared for by those who have experience.

Some of the things required for vehicle import into Jordan are easy to comply with while some will require a bit more effort. A1 Overseas International makes this process much easier. They will ask that you call the Embassy of Jordan before preparation begins for auto transport.
Preparation Suggested by the Transport Company
Not only will the vehicle need to be prepared according to Jordan import and export policy, but the shipping company will also ask for certain matters to be handled for a more secure transport.
Have the vehicle cleaned. The exterior must be free of any dirt and debris, while the interior should be emptied, depending on the transport method being used.
Take the time to check the fluids and tire pressure on the vehicle.
Make sure the fuel tank is less than ¼ full.
Take pictures of the automobile and write down any damage existing before the transport is carried out.
Make sure the model, make and year of the vehicle all comply with Custom's policy.
The vehicle may also be required to pass an inspection before it is allowed to be imported. Schedule the inspection well before the vehicle's transport to Jordan.

See the Top 10 Cities, We have Services
| | |
| --- | --- |
| Amman | Zarqa |
| Irbid | Russeifa |
| Al-Quwaysimah | Wadi as-Ser |
| Tila al-Ali | Khuraybat as-Suq |
| Aqaba | And more… |
Call 1-800-450-5319 or fill out the form for more info and a FREE quote on boat, motorcycle and car shipping!