Ship Car to Israel
International Transport Services Will Help You Get Your Auto to Israel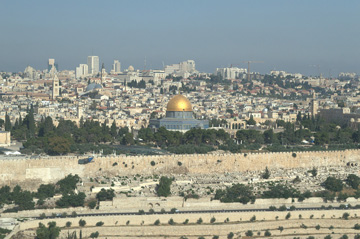 Auto transport to Israel is offered through A1 Overseas International! Call 1-800-450-5319 or fill out the form for more information and a FREE quote!
International shipping tends to require a lot more attention and effort in comparison to local auto transports. It is in your best interest to hire an international auto transport company with years of experience under the belt. For example, A1 Overseas International has helped many individuals and businesses get their vehicles safely shipped all over the globe.

While the policies for auto import change rather frequently, shipping a vehicle to Israel is possible when the requirements are fulfilled as requested. It is advised that the Embassy of Israel is consulted months before an auto transport to the country is to be carried out. They will kindly give those inquiring an update of their current policy regarding vehicle imports.
About Israel Import Regulations for Vehicles
Israel prefers that vehicles being imported into the country comply with their own vehicle standards. Long term tourists can also have a vehicle imported into the country for 6 months without paying duties. However, after the six month time period is depleted, the vehicle must get approval from the Israel Tax Authority.

Required Documentation:
Passport and Israel license
Vehicle registration
A letter from the Ministry of Transportation in Israel
Bill of Lading
Vehicle invoice
Import license
By adhering to the Israel policy for vehicle import, a vehicle will be permitted access into the country. A1 Overseas International will have their professionals assist you with fulfilling the regulations set by the country and providing the proof to Customs so that the vehicle is allowed to be transported. They will assure that all of this is done in the specified time frame.

See the Top 10 Cities, We have Services
| | |
| --- | --- |
| Jerusalem | Tel Aviv |
| Haifa | Rishon LeZion |
| Petah Tikva | Ashdod |
| Netanya | Beersheba |
| Holon | And more… |
Contact us by calling 1-800-450-5319 or fill out the form to receive more information and a FREE quote!