International Car Transport to Iraq
Transport an Automobile to Iraq through A1 Overseas International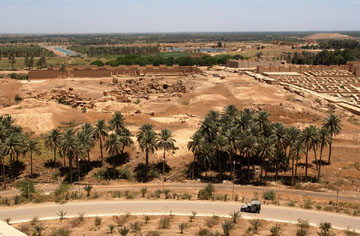 A1 Overseas International ships to Iraq! Call 1-800-450-5319 or fill out our form for a FREE quote!
It may seem that international auto transport,international car transport to Iraq is unlikely, but it isn't impossible. With the assistance of A1 Overseas International, auto transport is simplified. The most difficult part of the import is the time it will take to gather all of the necessary documents and reassuring the vehicle is prepared to the standards set by the shipping company and the Embassy of Iraq.
Many journalists and educated persons travel to Iraq for extended stays. It is rare that U.S. citizens move to the country for permanent residency. Fortunately, there are several ports throughout the country to make having a vehicle delivered a little easier. However, depending on the method of export, not all ports will be applicable.
Methods of International Vehicle Transport
While there are three methods of transport, two are more favorable than the other. One of them is costly and rarely an option for most.
Air shipping is a convenient and less time consuming method of vehicle transport. However, it is so costly that many cannot afford to take advantage of this service.
RO/RO shipping is the cheapest and most common form of international auto shipping. This method isn't accepted at all ports. The vehicle will need to be empty and will have to drive onto and off of the flatbed of the ship. During its journey, it will be exposed to all weather conditions.
Container shipping is another practical method that includes placing the vehicle inside a large shipping container. This also allows the vehicle as well as the extra space in the container to be filled with other belongings. These possessions must be cleared by Customs. The space and cost of a shipping container is often shared with another person.

Popular Shipping Destinations
| | |
| --- | --- |
| Baghdad | Basra |
| Mosul | Arbil |
| Kirkuk | Sulaymaniya |
| Hilla | Karbala |
| Najaf | And more… |
Contact 1-800-450-5319 or fill out the form for more details and a FREE price quote on boat, motorcycle and car shipping!