International Car Transport to India
Hire an International Auto Transport Company to Send a Vehicle to India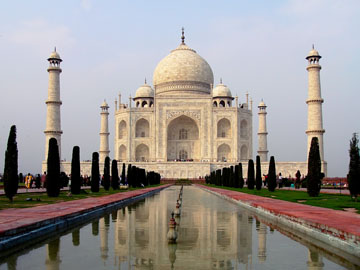 For more information on auto transport to India and a FREE, no obligation quote- contact A1 Overseas International at 1-800-450-5319 or fill out their form!
Transporting a vehicle outside of the U.S. can be bothersome. It takes time and effort to prepare for such a task. With the assistance of a reliable auto shipping company capable of dealing with international transport, a lot of the stress can be lifted off of your shoulders.

Shipping an automobile to India from the U.S. will come with a list of requirements that must be fulfilled before the vehicle can even begin its journey. Of course, the international auto transport company will be knowledgeable of these stipulations and assist you as much as they can. Stay organized and even create a to-do list of everything you are responsible for to assure you have all facets addressed properly and in time.
Available Overseas Shipping Methods and Services
There is a lot entailed for those who intend on exporting a vehicle over to India. It is also extremely costly. However, depending on the reason for the auto transport, it could be worth it. It's always beneficial to have a private vehicle when moving to another country.
Matters to be Taken Care of Prior to Transport
Tariffs and duties will need to be paid. They can cost upwards of 102-160% of the vehicle's retail value.
The vehicle will need to be tested for compliance with the government's regulations.
The vehicle will need to be registered by the RTA/RTO after going through Customs.
Have all of the proper documentation prepared.
Not only must you have all of the above matters taken care of, but your vehicle will need to comply with the importation rules of India. Customs can help give you a better understanding of such legalities.

Popular Shipping Destinations
| | |
| --- | --- |
| Mumbai | New Delhi |
| Bangalore | Hyderabad |
| Chennai | Kochi |
| Kolkata | Jaipur |
| Surat | And more… |
For a FREE price quote and more information on boat, motorcycle and car shipping, simply call 1-800-450-5319 or fill out the form!