Ship Car to Hungary
International Auto Transport to Hungary from the United States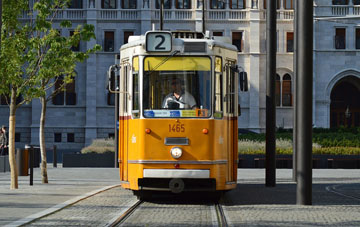 Have your vehicle transported to Hungary with A1 Overseas International. Call 1-800-450-5319 or fill out the form for more info and a FREE quote!
Everyday people take advantage of auto transport services whether it is for local or international shipping. These services cannot be substituted which guides dealerships, sellers, buyers and all types of individuals to purchase auto transport whenever they need to get a vehicle elsewhere without jeopardizing its integrity.
For those moving overseas to Hungary, international shipping services can be used to get a personal or commercial vehicle sent over. International auto shipping differs from local shipping in that specific restrictions will apply. Anyone trying to send an automobile to another country will have to comply with the rules set by the country for vehicle import.
Information Regarding Vehicle Import to Hungary
Importing a vehicle to Hungary is difficult considering it is a landlocked country. The vehicle will first be sent to the nearest seaport where it will then need to be transported to the country of Hungary. The nearest seaports to Hungary are in Croatia, Rijeka and Ploce. You can pick the vehicle up from whatever seaport it is due to arrive at, but in most cases, your international shipping services will carry out the entire transport for you.
Documentation Required:
Hungarian Power of Attorney
Drivers License
Passport, Work Permit, Residence Permit, etc.
Original Registration Papers
Liability Insurance
Bank Guarantee
Value Declaration or Invoice
All of the above documentation must be gathered and ready for presentation when asked for. You should always contact the Embassy of Hungary months before the transport is due to begin to assure that none of the rules or requirements have changed. They will give you the updated information for vehicle import into the country.

Popular Shipping Destinations
| | |
| --- | --- |
| Szeged | Pécs |
| Nyíregyháza | Miskolc |
| Győr | Kecskemét |
| Debrecen | Budapest |
| Ajka | And more… |
Contact 1-800-450-5319 or fill out the form for more details and a FREE quote!