International Car Transport to Cameroon
Getting Your Vehicle to Cameroon with an Overseas Automobile Shipping Company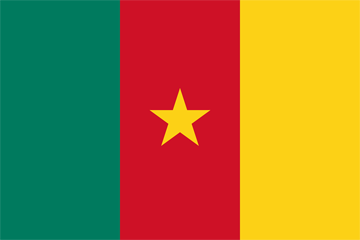 Call 1-800-450-5319 to discuss your upcoming shipment to Cameroon or fill out our form for a FREE quote!
International automobile transportation should only be executed by those who specialize in relocating automobiles. A1 Overseas International happens to be a leader in the industry of vehicle shipping around the world. Over time, A1 Overseas International has made the best connections in the business in order to provide you with stress free service.
Having a vehicle imported to Cameroon is nothing new to A1 Overseas International. There are several different ports you can have your vehicle exported to including Doula, Garoua, Bamenda, and Baffoussam. To get your vehicle released from customs authority, you will want to make sure you have all the right documents.
What a Customs Agent Needs from a Shipper
Proof of Ownership
Proof of Insurance
Purchase Invoice
Registration
An agent will be able to tell you everything you need to know about how to successfully ship your car to Cameroon. If you are curious about how much overseas transportation will cost, they will be able to provide a free quote for those who are seriously considering international auto transportation/international car transportation as an option. Patience and organization are two essential things that will make the shipping process run smoothly.
For anyone who purchased roll on roll off transportation, you should have your vehicle serviced prior to your scheduled day of transportation. Do not try to get away with shipping personal items in the vehicle or you will more than likely be charged an additional fee. Roll on roll off shipping will leave your vehicle exposed to weather conditions while in transit.
Container shipping is a popular shipping option because it provides protection against the elements. You will pay a higher fee if you choose to purchase a container, but damages and left are far less likely to be a problem for you. A representative of A1 Overseas International will be able to give you some insight on which method of transportation is best for your vehicle as it makes its way to Cameroon.

Popular Shipping Destinations
| | |
| --- | --- |
| Douala | Yaoundé |
| Bamenda | Bafoussam |
| Garoua | Maroua |
| Ngaoundéré | Kumba |
| Buéa | And more… |
Contact 1-800-450-5319 for more details and a FREE price quote on boat, motorcycle and car shipping!