International Car Transport to Benin
Regulations for Shipping a Car to Benin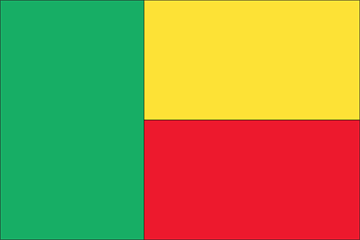 For information on shipping a vehicle to Benin call A1 Overseas International at 1-800-450-5319 or fill out our form for a FREE price quote on boat, motorcycle and car shipping!
Regulations for shipping a vehicle vary depending on what country you are shipping or exporting it to. In the case of Benin, you will need to adhere to customs regulations or importing your vehicle will be impossible. Consider hiring A1 Overseas International, which is a international auto transport organization, if you have plans to travel to Benin in the near future.
Customs Requirements and Documents for Importing Personal Vehicles
Taxes must be paid on all new vehicles
Must have original bill of sale
Only one vehicle per family is permitted
Shippers must provide the original bill of sale
Freight invoice from the shipping company
Original title and vehicle registration
Signed non-sale certificate proves you will not be selling the vehicle
Having a personal vehicle will make your stay in Benin much more enjoyable and A1 Overseas International has dedicated their time to providing the best auto shipping service in the industry. Since 1992, shippers have relied on the expertise of A1 Overseas International than any other company in the business. Shippers will have their choice in the method of transportation, but an agent will be able to determine which method is best for the vehicle you want to ship to Benin.
There are three types of shipping options which all vary in price. The first type of shipping is air cargo shipping. This is the most expensive type of shipping and is not highly utilized. The second type of shipping, but a less expensive option is container shipping. The third option and the least expensive way to transport a vehicle overseas is the roll on roll off method.

Popular Shipping Destinations
| | |
| --- | --- |
| Cotonou | Porto-Novo |
| Parakou | Djougou |
| Bohicon | Kandi |
| Abomey | Natitingou |
| Lokossa | And more… |
Find out more about how shipping a vehicle overseas will benefit you by calling 1-800-450-5319!